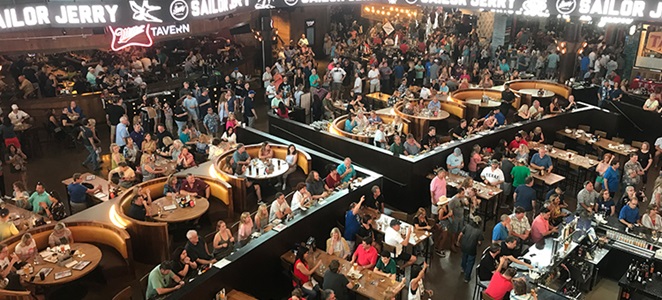 Clemson, Notre Dame fans enjoy Texas hospitality in Arlington
ARLINGTON, Texas - Thousands of fans are getting ready to see the Clemson Tigers take on the Notre Dame Fighting Irish in the 83rd annual Cotton Bowl.

The festivities for Saturday's semi-final playoff game kicked off Friday afternoon outside Texas Live! in Arlington.

housands of Tigers and Fighting Irish fans have come from out of town and the DFW area to see who will win a spot to play in the national championship.

The 83rd annual Cotton Bowl is bringing die-hard Clemson and Notre Dame fans to the Metroplex.

"I'm just a staunch Notre Dame fan. I grew up over in Ireland," said Tom Hernon. "I listened to Notre Dame games on the Armed Forces Network when I was a young boy, and then I emigrated to America and started going to their games."

Fans on both sides are pretty confident their team will pull out a win and get a spot to play for the national championship.

"Notre Dame's gonna be a formidable opponent," said Clemson fan Kurt Waldhauer. "But I think it's gonna be a great game. Tigers will come out on top!"

"Notre Dame's going to crush them," said fan Roger Larson. "Everyone is underestimating Notre Dame."

But just in case, fans have brought their lucky game day gear to give the team that extra boost to victory.

Parking lots open at 10 a.m. at AT&T Stadium for the game Saturday, and there's plenty of pregame festivities going on near the stadium.

The Cotton Bowl kicks off at 3 p.m.
View article online here.