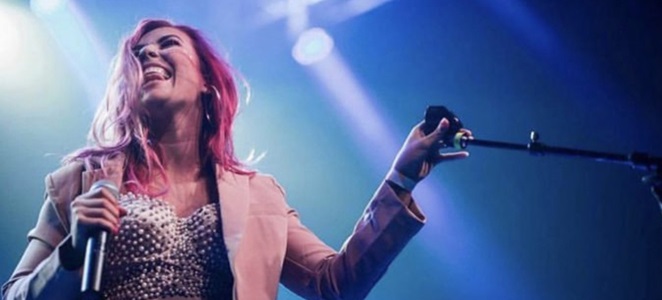 The World of Art Festival Aims to Celebrate Dallas-Fort Worth's Rich Cultural Fabric
The new festival coming to Arlington Backyard on Saturday features music, dance, art, food, and fashion from across the globe.

The DFW area is one of the most diverse in the country, but it's not everyday that you get to experience all of its vibrant cultures in one space. This weekend, a new international festival called World of Art launches in Arlington with the intention of taking its attendees around the globe in eight hours. Local artists and artisans will represent more than 30 cultures through music, dance, fashion, food, crafts, and performance. The ambitious event was curated by Dallas-based PR firm Creative Currency, which represents many of the artists in the festival.

"I love traveling and getting to experience cultures. I'm actually an immigrant to the US from the Philippines and Egypt," says Creative Currency founder Sarah Badran. "I discovered that Dallas really is diverse, and we have all these cultural hubs throughout the city. I've made it my mission to experience all of them."

Badran and her team wanted to ensure a wide range of places were included, so they recruited artists from all the "main" continents (i.e. not Antarctica), with each form of art represented within the different cultures. The festival will include a vendor market, where you can shop items like jewelry by Japanese-owned Cumi's Gems, "sustainable ancestral art from the Andes" by Andrea Tello Jewelry, leather goods with traditional Mexican embroidery by Primavera Collection, Polynesian woodwork and jewelry by DFW Aloha Arts, and much more.

A lineup of 12 musicians will perform throughout the day, including Seysei, a Dallas pop star with a Nagaland and Indian heritage. 14 dance acts will add to the mix, including belly dancing, a K-Pop group, and traditional ballet. The festival's main event is a huge fashion show featuring 14 designers, from Smith II and Autumn Moon Clothing to Flexavelli.

Of course, no cultural showcase would be complete without a feast. 10 food vendors will be onsite with tasty dumplings, tacos, Mediterranean bites, and a cornucopia of desserts. (Prince Lebanese Grill, Taco Heads, and Momo Shack Himalayan Dumplings are a few of the confirmed restaurants.)

The family-friendly festival goes from 3-11 p.m. on Saturday, June 29 at Arlington Backyard (part of Texas Live!). Tickets start at $20 and parking is free for the day.
View article online HERE.